electrical energy produced by the solar panels is enough to power approximately 85 homes for an entire year and provides around 31% of Hubert's electricity needs on an annual basis.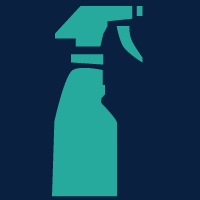 ENVIRONMENTAL QUALITY
Hubert switched to biodegradable cleaning and pest control, and LED lighting. New HVAC units were installed to improve air quality and maintain 15% outdoor airflow.